Clothes
that are perfect
for the purpose
We take pride in what we do and aim to provide our customers with clothes that are both practical and durable. All product development takes place in Finland and our clothes have been tested for safety and comfort in authentic working environments by the thousands of Dimex fans across the globe. Keeping our customers happy and kitted out is our top priority.
Slow fashion
Devoted to the concept of slow fashion, our products are manufactured with both people and the planet in mind. Our goal is to reduce the number of clothes that end up in landfill, and we work hard every day to make this a reality: when looked after well, Dimex clothes will last from one generation to the next.
Life is too short for poorly fitting clothes
When clothes are well-designed, functional and made of the right materials, their lifespan is increased, thus reducing the burden on the environmental. Dimex clothes have been designed to be comfortable with high-quality materials and seams that don't rub or chafe in the wrong places. Clothes that fit you well will not wear out easily, allowing you to enjoy your Dimex clothes for years on end. Thanks to customer feedback and user-centred design practices, Dimex clothes are perfectly suitable for their purpose and stand the test of time.
Favourite designs that fly off the shelves
Many of our customers have a favourite Dimex design or an item of clothing that they come back for year after year. Some of these favourite items have, therefore, been kept in stock for over a decade. If it isn't broken, don't fix it, some might say. By optimising production batch sizes and focusing on quality rather than quantity we minimise waste, while a good understanding of the workwear market enables us to make sure we sell pretty much everything that we manufacture.
Fast deliveries and stock rotation
Stocking large quantities of clothes that are out of season increases waste and benefits no-one, which is why we invest in well-organised stock rotation and fast deliveries. As a result, no clothes are left lying in the corner of the warehouse for ages, but instead find their way to where they are needed the most.
The product
development
process
The journey from an idea to a finished garment is a long process with multiple phases, whereby each design gets tweaked several times along the way. It is not just the people who work at the Dimex design team that come up with new product ideas, sometimes the designs are based on suggestions given by our customers or retailers. Your feedback really matters!
Dimex product development
1
Idea for a new garment (often from a retailer or one of our customers)

2
Details of the assignment (purpose of use, target group, price, colour, certificates, compatibility with other Dimex clothes)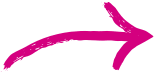 3
Designer's moodboard (detailed, hand-drawn images)

4
Internal evaluation of the design team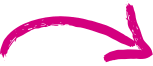 5
Material selection: suitability for the product, availability mapping & testing

6
Market evaluation and ordering of materials (delivery time approx. 4 months)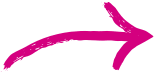 7
The garment is sized by the garment technologist before it goes to production

8
First prototype (the sewers at Leppävirta headquarters make the garment and comment on it from the production point of view)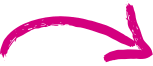 9
Fitting (checking for fit, functionality and appearance)

10
Testing in an authentic working environment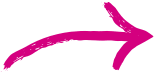 11
Second prototype

12
Fine-tuning of the price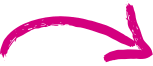 13
Samples sent for certification (certification is carried out by the Finnish Institute of Occupational Health and it takes approx. 4 months)

14
Sample garments manufactured to be used and tested in-house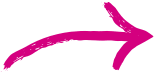 15
Launching and introducing the garment in-house

16
Introducing the garment to retailers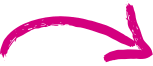 17
Manufacture of the first batch (takes approx. 7 weeks)

18
Market launch of the finished garment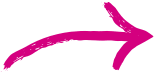 Believe it or not, but every single Wednesday Tuire and Jaana from our Product Development Team go through all customer feedback that has been sent in that week. If certain products or issues recur in the feedback, it will be looked at more thoroughly.
In addition to the people using our clothes, we also receive feedback from retailers, suppliers and occupational safety officers. Feedback is very important to us and we use it to make alterations and improvements to existing products, and to develop new ones. We will continue to improve our range of products for as long as it takes until they are deemed perfect by our customers.
When new products are being developed, they are always tested in authentic working environments by selected test groups. The test groups' evaluations are very useful, but it is the end-users who wear the clothes day in day out that make the final decision on how functional our products are. Many of the alterations and improvements as well as new products are based on our customers' feedback and requests, so please keep them coming!
Check out some of the feedback we have received and the actions that have been taken.
Environmentally
friendly materials
Our goal is to increase the use of recycled fabrics in our range of workwear. But as with everything else, we won't stand for any bullsh*t and refuse manufacture environmentally friendly products as a marketing gimmick, just to do a bit of 'greenwashing'. We have no intention to mislead our customers by making products that can be labelled as 'green' but are of no use. Therefore, all products in our eco range are designed to be better than anything else on the market, and you can rest assured knowing that Dimex quality is always going to be Dimex quality. 
What did we achieve in 2020?
We designed our first product range made from recycled materials.
What didn't go quite so well in 2020?
We failed to set an exact target figure for the amount of eco products to be manufactured.
Our goals for 2021 and the future
In 2021, we launch our first product range made from recycled materials. 

One of our products that we sell in large quantities is made from recycled fabric. 

We actively offer our customers products and materials that lessen the impact on the environment. 

We continue to favour recycled materials wherever possible. 

We sell significant quantities of the more environmentally friendly products (at least 1000–2000 items in 2021 and more in the following years). 

We increase the amount of environmentally friendly designs among the products manufactured by us.  

We define what proportion of our total production is to be reserved for eco-friendly products.

We include more information about the environmental impact caused by different types of materials.
The recycling of
worn-out
workwear
made easy
Dimex clothes are typically worn for so long that they are either falling to pieces or covered in so much muck that they can practically stand unaided. As a result, you rarely see Dimex clothes being sold at a second-hand shop or upcycled as part of cute craft projects – which is great news really, because we love the concept of slow fashion and the fact that Dimex clothes are so good that they are worn to death. Nevertheless, we want to promote the circular economy and the reuse of materials, and our dream is to manufacture the longest-lasting workwear in the world by making sure that worn-out Dimex clothes are recycled and utilised in the production of new clothes.
We are involved in two recycling projects together with Teva Team and Remeo, the aim of which is to collect discarded workwear and utilise the recycled materials in the manufacture of new workwear.
What did we achieve in 2020?
We researched our options for collecting and recycling used workwear and tested the process.
What didn't go quite so well in 2020?
We were not able to collect enough textiles for recycling: people didn't bring their old work clothes for recycling and some used the collection point as a regular bin to dump waste.
Our goals for 2021 and the future
We figure out the best and most effective way to collect used workwear. 

We evaluate different packaging methods and set quantitative targets.

We have a successful recycling process in place and start manufacturing fabrics from recycled work clothes. 

Together with Teva Team we assess the environmental impact of recycled materials in comparison to new ones.
Smart packaging
means
less waste
We package our products in the smallest box possible, which saves space during transit: it's simply daft to transport boxed air from one place to another. We re-use old boxes, although they might not look their best anymore, and inside the box the products are not packaged in plastic. More than 430,000 Dimex products are sold each year, so by leaving out the plastic we avoid creating a huge amount of unnecessary waste. Also, our products are shipped on cargo ships rather than planes.
Our goals for 2021–2022
We highlight the environmental impact of different packaging requirements (plastic bags, reused cardboard boxes, single packaging) to our customers. 

We research more eco-friendly alternatives to current packaging materials and, as soon as suitable ones come along, we take them into use. 

We establish what the environmental impact of our logistics is at present, research the possibility to switch to more ecological alternatives and assess the need to offset the carbon emissions caused by our operations.