Dimex is Finland's leading workwear brand and provider of high-quality products that have been tested for safety and comfort in authentic working environments. Finnish people have been seasoned in harsh conditions for centuries, and they will settle for nothing but the best when it comes to workwear.
When you require the best, we are the ones who you turn to.
Designed in Finland
The industrial and occupational workwear industry in Finland is among the most demanding in the world. The extensive health and safety regulations, coupled with employers who expect nothing less than perfection, put pressure on us to create workwear that will stand the test of time. In some countries the building and construction industry is less regulated, and it is common practice that employees are expected to pay for their own workwear. For this reason, you may see someone working in a pair of old jeans at a construction site. Well, not in Finland.
When you add the unpredictable Finnish weather to the maze of strict regulations, you begin to see why we are serious about making seriously good workwear. In Finland, one may experience all four seasons in a single day, from snowstorms to gale force winds, as well as some rain or sunshine thrown in for good measure, while the temperature can range anywhere between -40°C and +40°C. These unique conditions have shaped the Finnish industrial and occupational workwear industry for decades, resulting in exceptionally high standards for quality and fierce competition in the market. In Finland you simply cannot afford to be sloppy or sell products of substandard quality, because you will be out of business in a matter of days.
All Dimex clothes are designed in Finland. For us, strict health and safety regulations, demanding employers and forever-changing weather are standard everyday stuff. We are not afraid of challenges, but instead see them as catalyst for us to work harder and exceed everyone's expectations.
At Dimex, we never compromise on quality and tirelessly pursue perfection with the aim of providing you with clothes that are both practical and durable. Because our customers' needs change regularly, we listen to feedback very carefully and improve our products accordingly to meet the demand. The Dimex clothing range is kept simple and straightforward, allowing us to have all our products available promptly when they are needed by the customers.
From the very beginning, our goal has been to manufacture flawlessly functional workwear.
Our quality control extends to every step of the production process, from material choices to deliveries. The highest levels of quality standards are applied both to our workwear and leisurewear, and we simply will not stop perfecting the process until we are fully satisfied with the end result. And there, in all its simplicity, is our recipe for making clothes that last from one generation to the next!
1
The garment is designed

2
Material selection / material tested for washing, printing and use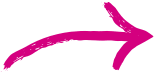 3
Written instructions to the production facility

4
Manufacture of a test batch / quality controls at the production facility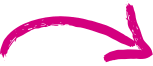 5
Test batch to Dimex headquarters / garment inspected and tested for usability, durability, safety and appearance

6
Manufacture of the first batch / random sampling to ensure consistent quality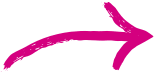 7
Storage and packaging / continuous visual inspections

8
Dimex Outlet / continuous visual inspections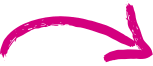 9
Customer feedback / product testing in authentic working environments

10
Feedback analysis / alterations and improvements to the garment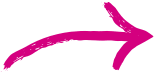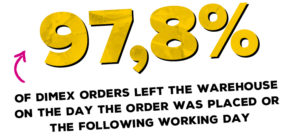 Dimex quality applies not only to our clothing range, but also to the delivery services. Alfaroc Logistics oversee our warehouse operations and the shipping is taken care of by Posti.
97.8 % of our orders (delivery reliability rate 10/2022) will leave the warehouse either on the same day the order is placed or on the next business day – or according to a schedule agreed with the customer. We managed to deliver customised printed products within one week and garments tailored to the customers' requirements in eight weeks.
The retail network of Dimex covers the entire country, and our warehouse, customer service, product development and managerial headquarters are also located in Finland. We are not into mass production, but rather manufacture reasonably sized batches of clothing each time. We like to get our products manufactured as close to home as possible, and work together with Estonian garment manufacturing facilities, for instance, which allows us to quickly respond to our customers' needs.
Communicating and doing business with Dimex is quick and easy: your questions are not answered by a bot and your calls will not get directed to an outsourced call centre on the other side of the world. Our personable staff members are always happy to help you and are trained to make independent decisions without having to consult the top level of the organisation. Whatever your question, please get in touch and we will find the solution together!
It's easy to file a complaint with Dimex, because we never question a customer who wants to return a product. Instead of starting a debate about it, we simply replace or repair the faulty item, and that is the end of that. In fact, receiving complaints or faulty items from our customers is really valuable for us; if our clothes wear out too quickly or have other quality issues, we want to know about it.
Once we get our hands on a faulty product, the work to fix the issue really begins. We check when the garment was manufactured, assess what is the expected lifespan for this type of a garment and examine whether other complaints have been received regarding the same product. It is important to establish whether it is a question of normal wear and tear, or if changes need to be made to the actual design of the garment.
For us, Dimex quality means that our clothes are worth more than the amount of money that is invested in them. In 2020, we made big investments in quality control and the hard work is starting to pay off. For us, product returns are an important quality control tool that we can use in improving our clothes towards perfection. That is why it is very important to us that customers return faulty or otherwise defective products.
Would you like to return a product or file a complaint?
Please contact our customer service:
Tel: +358 40 300 4520
Email: dimex@dimex.fi
Practical
and durable
products
Our goal is to make the most practical and durable workwear on the market. The pursuit of perfection is a process that never ends. 
We've increased and accelerated our quality control with many improvements, such as hiring a Quality Manager whose job it is to monitor, develop and improve the quality of all of our products. We regularly improve our workwear based on customer feedback and our customer satisfaction surveys.